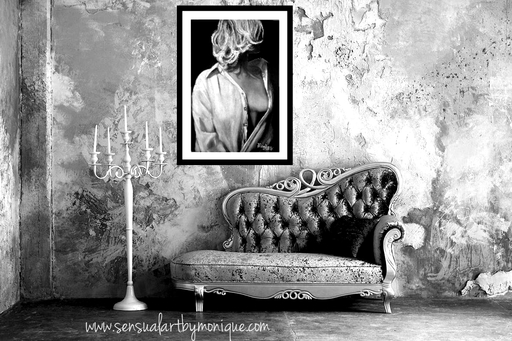 "My Passion is to create charcoal paintings of the various forms of the naked woman..."
Initially, those who knew me well were astonished to see my first creations. Before embarking on this sensual journey I had never picked up a piece of charcoal. But one serendipitous day I decided to give it a try ….and discovered, quite simply, that I was born to do this.

Whenever I have completed one my 'girls' I don't see the drawing as a piece of art, I see a sensuous woman with character. And beneath, there is a great story…one that I'm not going to tell….
My inspiration comes mostly from intense conversations with confident , beautiful, sensual ladies. Whoever manages to stir my curiosity and spark my creative juices, may end up as flowing lines coming out of my charcoal -blackened fingers….I feel empowered when the result entices people, draws them out and helps them explore their fantasies…It's not only about art, it's about their reactions…the sheer pleasure of it- mine and yours!
The Ultimate Gift For You Or Your Partner...
*100x80cm= $3100,-
*140x100cm= $5000,-
incl. Photoshoot and Original Frame, excl. taxes and shipping